4/34 Robert Morton Organ
Ohio Theatre - Columbus, OH

1928 Ohio Theatre Advertisements

A series of advertisements ran in the local newspapers prior to and just after the opening of the theater. Most appeared in "The Columbus Citizen" which at the time was the big newspaper in town. Each ad featured a different aspect of the theater, including the "Mighty Morton" organ. Scans of articles are courtesy of the Columbus Metropolitan Library newspaper archives.

The 3/17/1928 ad, not shown, is identical to the 3/16/1928 ad on the right. The 3/18/1928 ad was from "The Columbus Dispatch".
Below is a full page collage of advertisements from "The Columbus Dispatch" on March 16, 1928, the day before the theater opened. The scan is divided in the middle so click on either the top or bottom to get a closer view.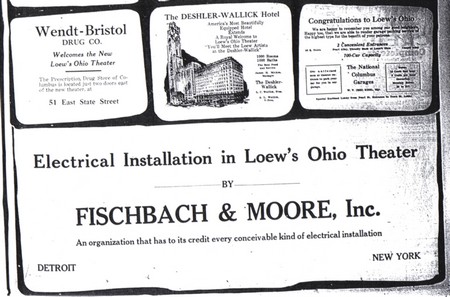 Here's another article about the upcoming opening, also in the March 16, 1928 edition of "The Columbus Dispatch." Note that the opening organist for the theater was a guest organist rather than a "resident organist." Henry B. Murtaugh was one of the premiere organists of the day. Also note that the center photo misidentifies the Greta Garbo flick as "The Diving Woman" instead of "The Divine Woman".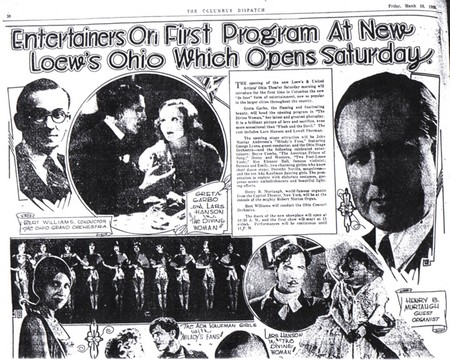 ---